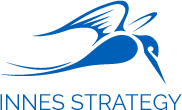 About the Culture Grid™
The Culture Grid™ was developed by Innes Strategy to place an organization's culture in context, making it observable, measurable and manageable.
Core to Innes Strategy's philosophy and application of The Culture Grid™ technology was that ownership of change should be championed throughout the organization to enhance overall effectiveness as a result of sustainable cultural change techniques. These techniques involve a Formal Cultural Change Process, utilizing the 3D culture map outputs, throughout the project and its on going implementation, as well as in the preparation of organizational development strategies.
The Culture Grid and other Tools developed by Innes Strategy were run successfully to assist local government and public sector organisations become more proactive to influence change and development.
Innes Strategy now offers an advisory service to public sector organisations on organisational culture change and aligned strategic planning.
The current iteration is facilitating coaching sessions with leadership teams and governance.